Why should you own the door to the roof?
Many people are still skeptical of the effect of the door on the roof compared to the initial investment cost. With nearly 10 years of experience in the field of covering solutions, we think that the roof door is absolutely necessary for the following reasons:
1. Safety on flat roof through door to roof
A roof door allows you to level up a flat roof, whether for maintenance work or to enjoy your terrace.
Until a few years ago, a fixed cage ladder was used to access the roofs of commercial buildings. This fixed cage ladder is attached to the outside of the building (this does not improve the exact appearance of the building) and means a long climb from the ground to the roof.
The great advantage of a roof door is that you only need one floor. By installing a roof door, the roof climb takes place indoors and you can use the existing stairs to reach the top floor of the building. The climb from there to the top floor and through the roof hatch is usually only 2.5 to 3 meters and you can easily and safely pass this height by combining the roof hatch with the ladder or stairs.
This is an even easier option when you know that an external fixed cage ladder is two to three times more expensive than a roof hatch.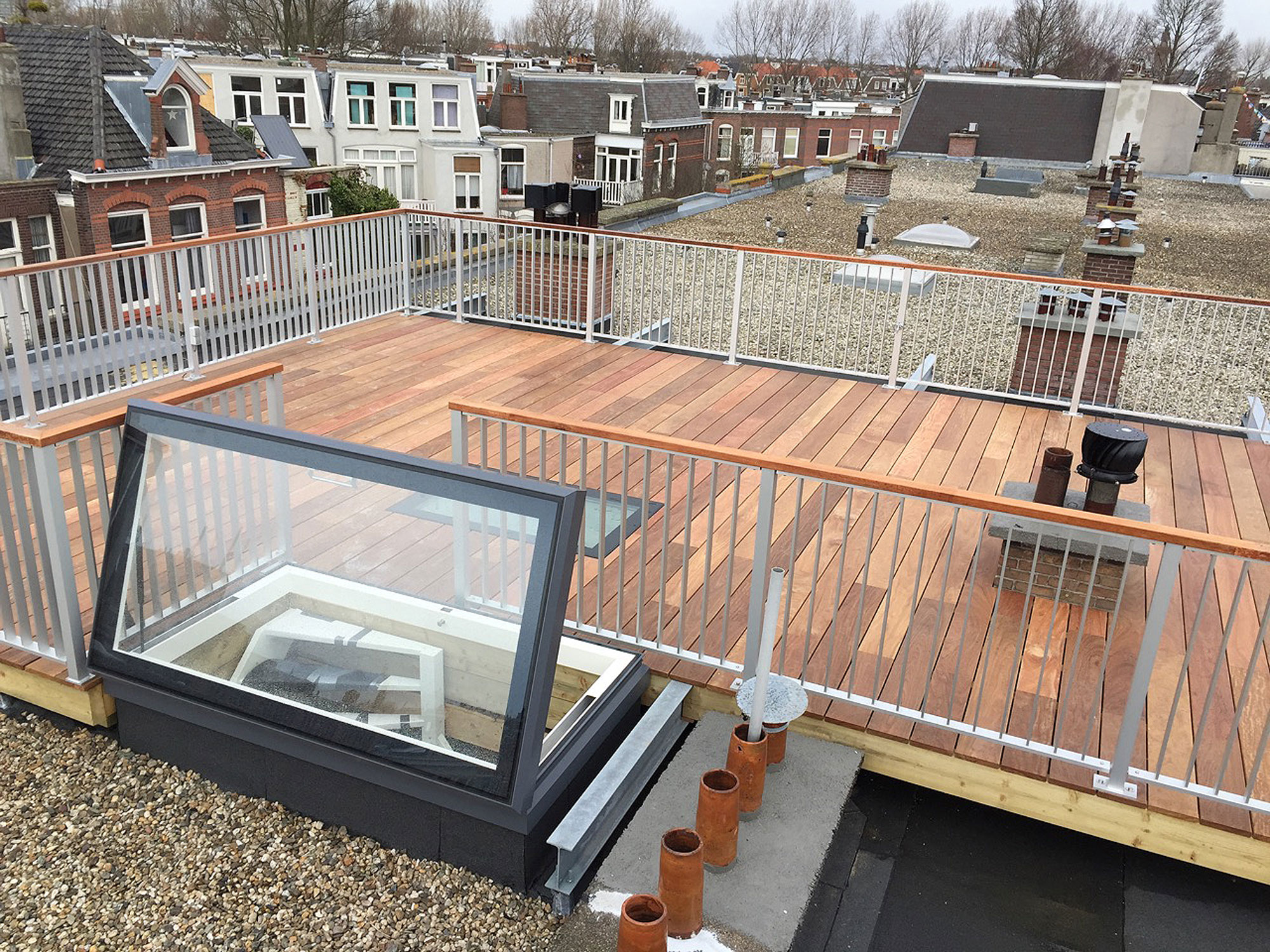 2. No heat loss
As an alternative to a roof door, you can also choose to create a roof access point with a skylight or rooftop home. The access point to the flat roof is generally the highest point in the building and when the air warms, it is also the warmest point in the building.
If you choose to incorporate a rooftop home or a skylight into your roof access point, the risk of heat loss is very high. The rooftop house is a large, open space, completely filling the warm atmosphere from other places in the building. It's a waste of energy, when you lose heat from your building to fill a void.
3. Quick and easy to install
Like skylights, roof hatches are fast and easy to install. The access hatch door is provided with a complete assembly, so you don't need to assemble or assemble any parts. The roof hatch is equipped with a mounting flange that allows you to fix it directly to the roof.
4. Quick consultation
Of course you want to know how much a roof access vault will cost in your situation. Use the quotation configuration on our website and get the price for a roof access within a minute. Think another roof entrance or staircase might work better? You can easily request quotes for all combinations and sizes to finish with the right roof access doors and prices that fit your situation.