Why do buildings often install roof doors?
If you're renovating or are in the market for a new home, you've probably come across a feature called a skylight. A roof door is a horizontal door that allows access to your roof. They may come in different sizes depending on the purpose of use. For example, some buildings require larger vaults to move equipment. Although they are most commonly used for commercial buildings, they also act as valuable additions to the home. As they become more and more popular in the housing market, you should update them on their increasing popularity. Understand why the often found or desirable roof door in the house can cause you to reconsider what you should add to your home to add value to your project.
Easy access to the roof
The most prominent reason to install a roof is the accessibility to your roof that it provides. You will no longer have to worry about getting off the ladder to climb to your roof. With skylights, you can safely access your roof with the risk of injury significantly reduced. Although you have to be careful about standing on such a tall structure, a lot of the danger comes from climbing on it in the first place. When you use a free floating ladder, especially in the winter, you risk slipping and falling. However, using ladders or stairs are installed inside, leading directly to your rooftop for your safety.
Acting like a skylight
The hatch door not only provides easy access to the roof, but can also act as a great way to let light into the house. Opting for a solid roof with a Plexiglas dome or polycarbonate will illuminate your home, adding great natural light to the aesthetics. Having access to natural light will also reduce your energy bill. You will spend less money on artificial lighting your home and can enjoy the exterior light that your roof provides.
Choose the right door to the roof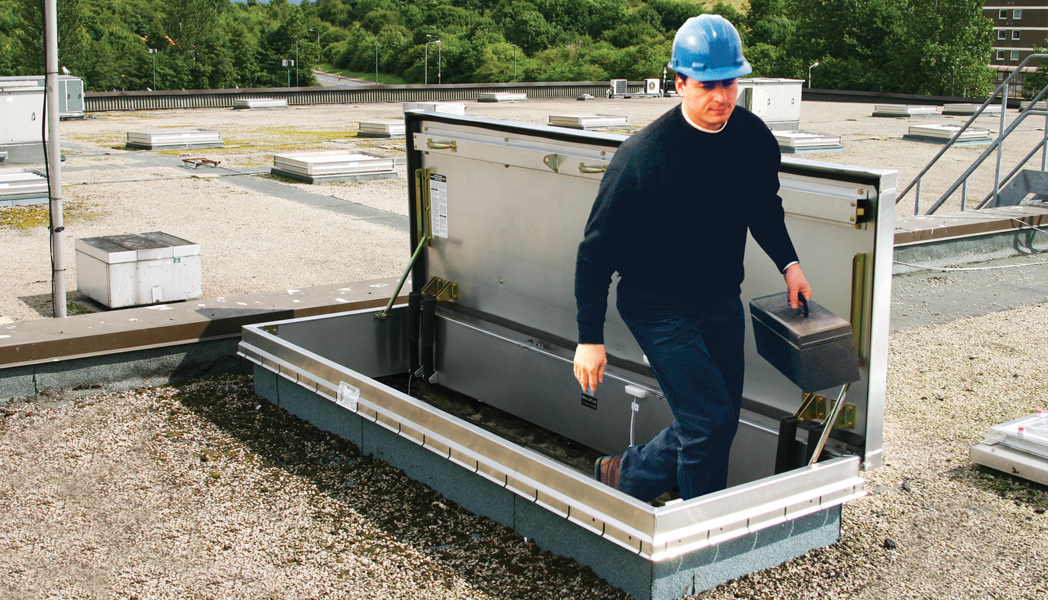 If you are interested in installing a roof hatchs in your home, there are several aspects that need to be considered. The most common tunnels are made from galvanized steel. These tunnels are cost effective and provide basic corrosion resistance. While hatched aluminum is a bit more expensive, they require less maintenance. The hatch opening shall be designed for easy lifting regardless of the size and weight of the lid. More often than not, you will go to your roof with the tools in hand and want to make sure you can open the hatch door easily.
If you are making an entirely new roof, you can take advantage of this opportunity to install a roof right along with it to ensure a perfect fit. However, if rebuilding a roof is not part of your plan, you can still install an retrofit hatch. An retrofit hatch, although a bit more complicated to install, can be easily designed and implemented with the help of commercial overhead door service. Don't wait to contact these trusted contractors who will make sure your home is up to date with the latest features.