Shaping future construction trends
The speed of urbanization and the population of urban areas has increased rapidly in Vietnamese cities over the years, making the old construction infrastructure no longer sufficient to meet demand. Besides, the existence of old and unsafe buildings is not sustainable enough to combat natural disasters, which leads to the urgent need to create a modern construction industry with basis. sustainable global infrastructure.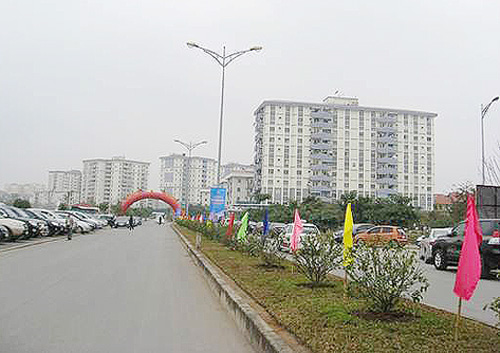 Applying technology in construction
According to research by Gianluca Lange, in charge of architecture, ASEAN regional construction techniques, to maximize the use of space, the way Southeast Asia is doing is transforming old housing areas. into high-rise buildings. Prioritize construction according to some of the most advanced and integrated systems in the world such as Shanghai Tower, Singapore Sports Hub, Indonesia's infrastructure projects and the expansion of the elevated railway system in Bangkok.
In 2014, the construction industry continued to apply the Building Information Model (BIM) to promote higher productivity. First, the breakthrough took place in 2013 is cloud computing technology with the ability to allow expansion of access time data of project managers, something that was previously impossible to implement. OK.
Mobile technology, cloud computing and hands-on technologies based on BIM workflow will continue to help strengthen internal cooperation between the design and construction sectors. Visionary companies will use technology to confirm continued decision to design and track issues during implementation.
In 2014 and the future, the BIM model is expected to spread significantly in terms of its role, helping architects and builders to enhance collaborative sharing of intelligent models, helping to transform the way designs are designed. and managing projects. By 2020, BIM model is expected to be popular and is a standard part of all design and construction processes in a synchronous way.
Recently, the Institute of Construction Research under the Ministry of Construction has implemented the Scheme to research and develop a BIM application roadmap, in order to improve the efficiency of design, construction and management of projects in Vietnam. This is also a feasible project, being appraised by the Ministry of Construction to apply to the trend of re-shaping the construction industry in the near future.
Financial solution for infrastructure construction
Although many developers are aware of the effectiveness of applying BIM, especially the cost savings in construction and operation, but due to some initial barriers such as training costs and investment costs initially for BIM is quite high, resulting in higher design costs than traditional. So Mr. Gianluca Lange studied and provided some basic financial solutions for infrastructure construction.

Source: Construction newspaper