Aluminum - Indispensable material in every project
Currently, aluminum is a familiar building material, appearing everywhere in the house: from small household items to elements that make up furniture and architecture.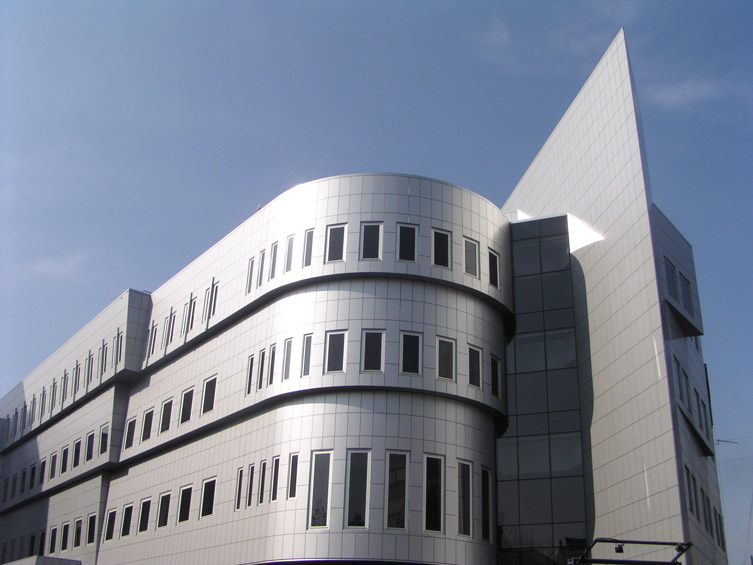 Aluminum is the most common metal in the earth's crust, the specific weight of aluminum is only 1/3 of iron or copper. Aluminum is very soft, malleable and simple to process. It is resistant to corrosion and is durable due to the protective oxide layer. Aluminum is also non-magnetic and does not flow in normal environments.
The properties of aluminum are very light, when exposed to outside air will oxidize and form a membrane (also known as aluminum oxide). It itself forms a surface that adheres to the layers, accidentally forming a good protective cover for aluminum

Pure aluminum has a low tensile strength, but when it is processed with a number of elements, it will produce alloys with significantly increased mechanical properties. In both quantity and value, the use of aluminum outperforms all other metals and it plays an important role in the world economy
Because of such distinct characteristics, aluminum is used a lot in architecture as well as interior and exterior for houses. Usually only aluminum can be used to create independent decorative panels in architecture or in combination with other materials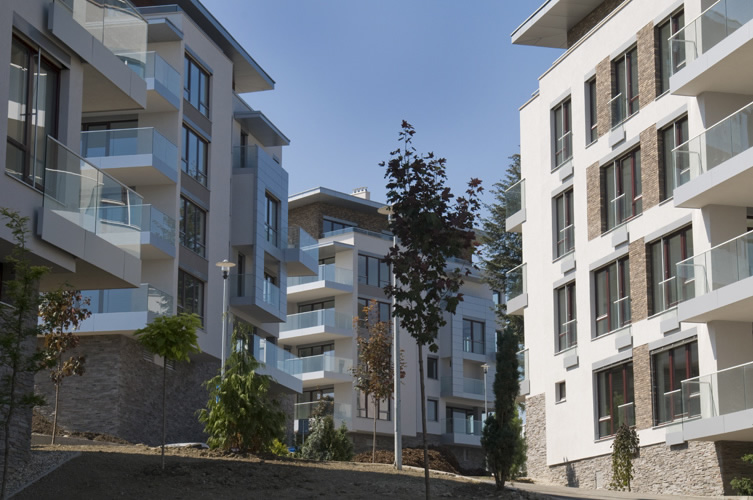 The structural components made of aluminum or aluminum alloy are useful in aerospace, transportation and structural materials. Today's modern buildings often cover aluminum panels outside, to enhance the beauty of the building. Because its properties are varied, colorable, it is easy to shape. Application of aluminum in architecture is very rich and diverse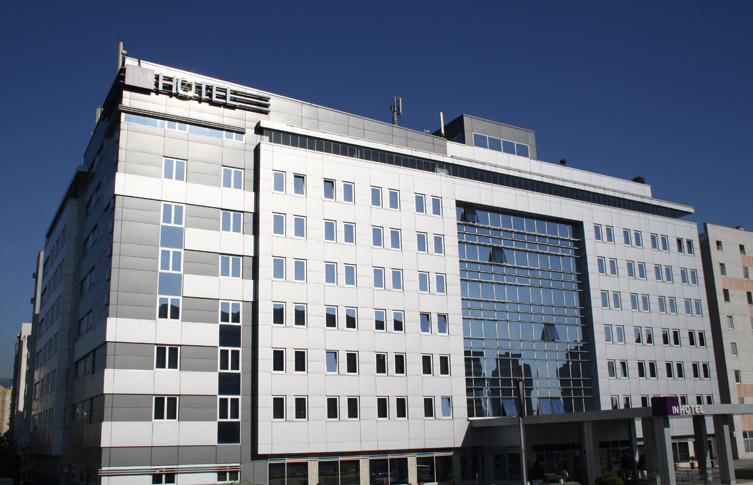 One of the aluminum-based materials widely used in exterior decoration is composite aluminum cladding. The aluminum composite panel is made up of 2 aluminum alloy plates, in the middle is polyethylene core - a form of fireproof plastic. With the above structure, the aluminum composite panel still meets the same rigidity with solid aluminum plate of similar size, but the weight is only half that of solid aluminum plate.
Because of the chemical properties of aluminum, the color system for aluminum composite panels is very rich and diverse in terms of style and quality. Usually aluminum composite panels are guaranteed from 1 to 5 years depending on the quality, depending on the quality
Depending on the nuances of the color and surface texture, it can be applied to many different items in the building. And it is not only used to cover the facade, close the ceiling, but also to make partitions, roofs, decorative roofs, roofs, pillars, lamas, book leaves, cabinets, counters, tables and chairs, or advertising tables. More advantageous is aluminum cladding on curved surfaces and protecting buildings for the entire area with sea breezes.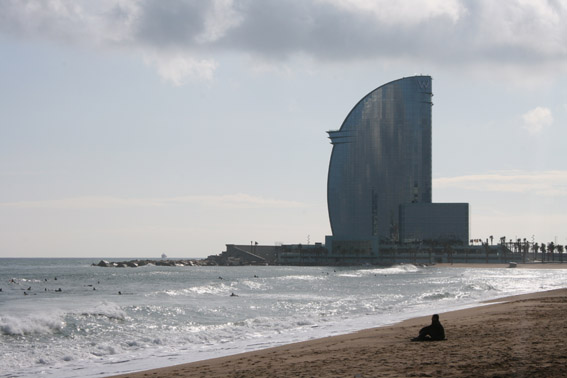 The advantage of using aluminum composite panels is that the construction time is fast, clean, not bothering neighbors, especially the construction of inserts in the street. Suitable and effective for large buildings and residential houses are also applicable because this is a fashion material.
On the market today, there are many famous aluminum sheet brands such as Reynobond, Alubond USA, Alucobond, Alcotop, ... But the most popular is Alubond aluminum cladding USA
Alubond USA sheet is produced from Dubai - United Arab Emirates - The land is known for the world's largest oil reserves. Therefore, the plastic core of Alubond USA sheet is made from the best oil compound, so the plastic core has good elasticity, when the sheet is folded or bent, it reduces the risk of cracking the plate from inside, ensuring side degree of the product.
Alubond USA Alumond USA's core and aluminum sheet connection is only used by one supplier from Germany - Dupoint. Therefore, this link is not flaking during construction or under the complicated effects of weather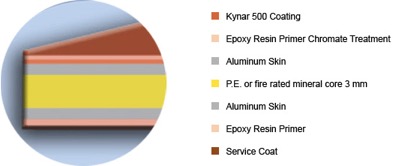 The exterior coating of Alubond USA uses a direct roll coating from the factory to ensure a smooth, uniform coating. The modern coating line, the topcoat is PVDF KYNAR 500 (more than 70% PVDF plastic) or Fluoropolymer coating creates a protective film on the back skin. Therefore, the warranty period of Alubond USA aluminum cladding will last from 10-25 years, depending on the climate. Alubond USA coil coating line has developed a dual color coating technology that can be selected with more than one color in the same table to provide coated coils for composite panels, including a wide range of coatings such as PVDF. , FEVE, Nano Self Cleaning, Ultra Durable Polyester, 5 PVDF marble and natural wood coatings, scratch-resistant and two-color paint systems.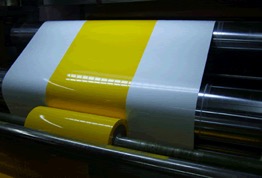 High fire resistance of Alubond USA plate: The first product to overcome the European fire protection standard after the London tower fire.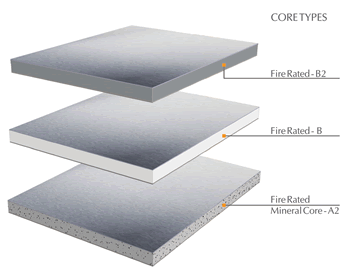 Therefore, Alubond USA aluminum cladding deserves the first choice for your project!