5 reasons to use Alubond USA aluminum cladding
Alubond USA is a mixed aluminum sheet brand (ACP) owned by Mulk Holdings. The company has emerged as the world's largest ACP brand with a production capacity and processing of twenty-five million square meters from various facilities in Europe, UAE, Oman and India.
Alubond USA is produced under the control of ISO 9001: 2000 and ISO 14001: 2004 quality assurance systems from roll coating lines to continuous rolling lines. The goal of the corporation is to deliver high-quality products and services on time with affordable prices, making products and services a key choice for stakeholders worldwide.
The goal of the group is to produce top quality products with superior services and this strategic goal has made Alubond USA one of the major international brands with highlights from brands. other, like:
1. Alubond USA - reliable quality
Alubond USA is a brand for new technology Aluminum Building Building Panel of American Building Technologies, Illinois, USA. This product is a composite consisting of two layers of aluminum fire-retardant core clamp during continuous co-extrusion. This new generation mechanical and chemical bonding technology gives Alubond Panels special link integrity. The outer aluminum cover for the outer Alubond USA sheet is coated with PVDF Kynar 500 fluorocarbon coating. Lower aluminum leather is treated with chromate and polyester coated. This makes Alubond USA comfortable to bend without cracking or peeling between layers, architects can comfortably create without worrying about the solution.
2. Surface coating:
Alubond USA continues its extensive expansion program with ultra-modern coating lines. The new facility will be located in Hamriya Free Zone, Sharjah, UAE and is capable of covering PVDF, FEVE, (Lumiflon) Polyester, Dual Color and 5-layer stone series. This high-speed line will be able to cover widths up to 1575 mm. Alubond's roll coating line has developed a Dual Color Coating technology. Existing architects and customers opt to have more than one color in the same panel to provide coated coils for composite panels, garage doors and industry roofing among other applications. The line's capabilities include a wide range of coatings such as PVDF, FEVE, Nano Self Cleaning, Ultra Durable Polyester, 5 natural PVDF marble and wood coatings, scratch-resistant and two-color paint systems. The PVDF & Fluropoleymer (FEVE) paint systems of Alubond USA allow gloss levels from low opacity to high gloss up to 90% can be produced.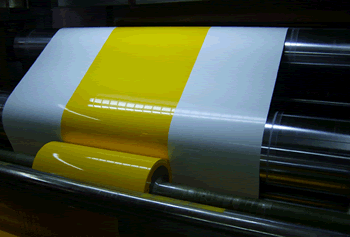 3. Fire resistance
Alubond USA is the world's highest fire rated rating for thermal deviation, fire penetration and wall dispersion.
When Alubond USA is installed in the structure, it takes 2-3 hours to burn to the plate. Using Alubond USA sheet, when there will be less smoke, heat will not be lifted up. Spread no more than 5m. On the other hand, because the USA alubond core has a stone powder component, it is capable of extinguishing the fire within 60 minutes.

4. Green material
Alubond USA ACP is fully recyclable, ie both core material and aluminum foil can be remelted and used to produce new materials. This makes it eligible for Leeds certified buildings.
5. Cleaning method
Alubond USA ACP control panel is resistant to industrial atmospheres and self-cleaning in most environments. As with all panels, improved durability is achieved by washing every year with warm water to avoid deposit buildup. ACP Alubond USA panels are more antistatic and self-cleaning than many alternatives.
>> See also: Technical specifications and application of Alubond USA