04 things about the roof door that you do not know
You may have memorized the three benefits of using a roof door, but the following may surprise you.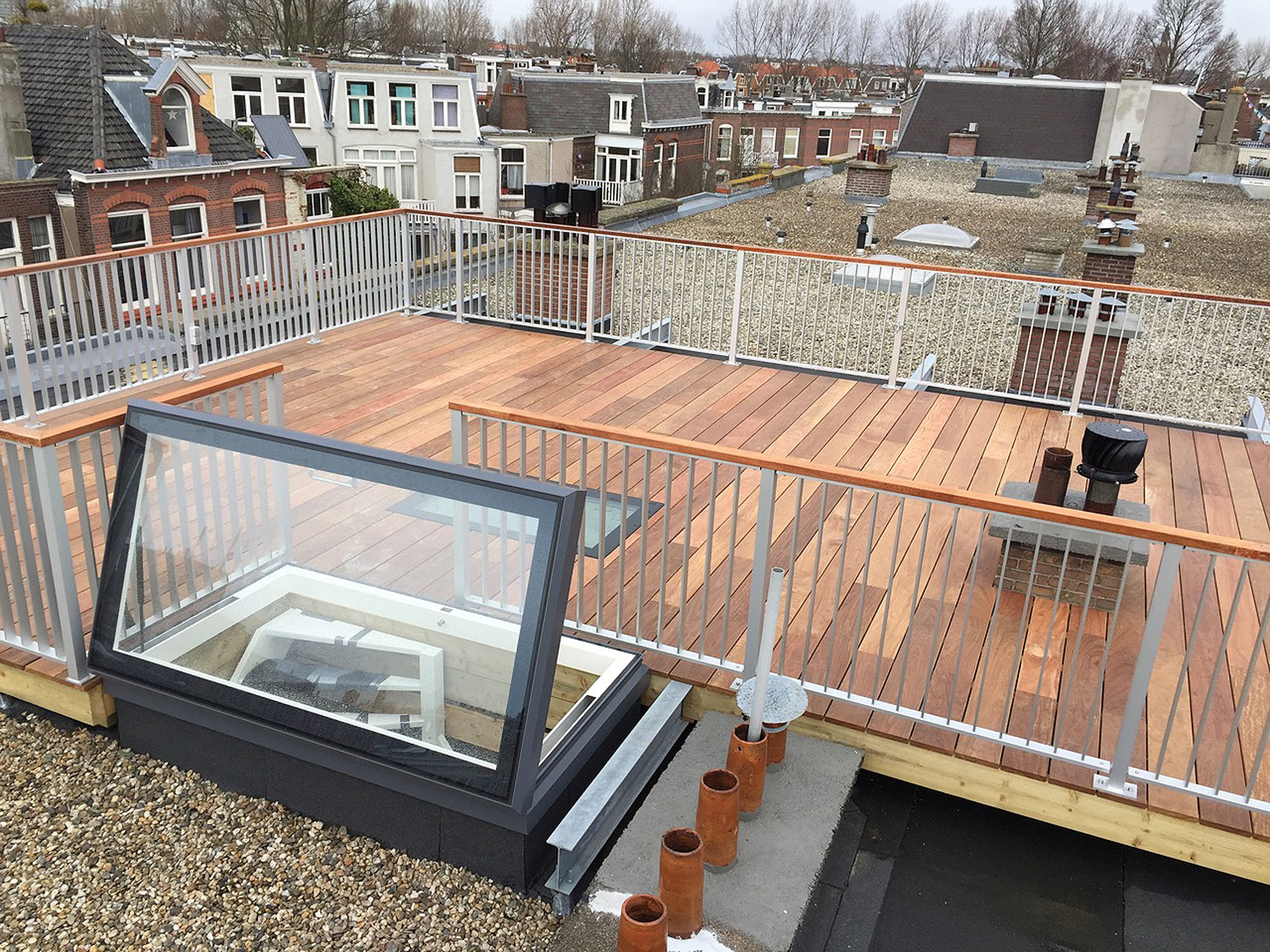 It's easier than you think to get a roof door on a building
A door to a roof is a horizontal door that covers the roof opening and, depending on the type of building, is accessed by an internal ladder, a ship stair or service stair. Once you have one, getting on the roof is much easier. Once you get a door to the roof, the implementation of tasks such as installation, warranty, maintenance ... on the roof is also much easier.
Since there are many types of roofs available for commercial buildings, it is important that you first determine what the purpose of your roof is? Is the required access for employees or for equipment
This is a big deal because it will make a big difference in your decision. If the hatchway will be strictly used to access personnel, then you will be fine with a small model, a cap and then specify a fixed ladder, ship or service staircase to accompany it. If staff will transport large tools or parts to the roof for regular service, then you will want to consider the larger hatch size. Custom equipment tunnels are based on the type and size of your equipment. These measurements will determine the size of the door to the roof.
In the case of a roof-up device, the hatch manufacturer will need to verify the opening position and the clear fixed part of the hatch. And in some cases, custom fixed parts may be required.
For example, a hatch that will be installed in a room with a magnetic resonance imaging (MRI) machine in the hospital will need to be customized with a non-magnetic structure.
Install on a new roof or replace a previously used roof door
If you already have a hatch but it doesn't serve your purpose anymore, it may not be a big problem to operate it again. There are low profile replacement bunkers that are ideal for retrofit applications. They eliminate the need to replace roofing materials by simply limiting on an existing curb. When the old hatch cover is removed, the new cap only fits into the existing curb. And with a full flange and apron design, you can be assured of watertight installation.
Which projects should use roof doors
Types of buildings will affect your roof choice. For example, if your building is a bank or pharmacy, you will need a high security vault. It will need to be protected from unauthorized access. A high security vault is made from heavier measuring material and then designed with a number of options to enhance security.
Another example of having a dedicated roof is in a dark working environment situation. This is often the case in manufacturing and industrial buildings. Skylights are used to shine more light into these dark spaces. And a hatched roof can serve the same purpose. Going with a polycarbonate dome hatch will allow more natural daylight to enter the building, creating a more comfortable working environment and helping the company cut down on energy costs.
Finally, another major consideration is the presence of corrosive elements, such as can be found in a chemical plant. Or any building in a coastal area where weather conditions can be severe.
In buildings where corrosion is a problem, a vault made of aluminum or stainless steel will provide the highest resistance. But there are also copper roofs available if they match the aesthetic of a historic building as a factor. Even so, it should be noted that stainless steel and copper will be more expensive though.
If you still have any concerns, please contact the European Construction System Co., Ltd for the most dedicated support.